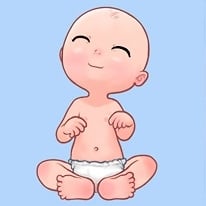 Baby Adopter
113,646 Plays
How to play Baby Adopter?
Enjoy Baby Adopter, a cute interactive game for your baby's care! Adopt a little boy and try to give him the best home he can have! In it, you can manage the feeding, cleaning, fun and love that you give to the child while you buy new furniture for your home and toys to help him/her develop. Earn money little by little by solving some puzzles and invest it in buying some improvements! Keep your babies as happy as you can, dress them in clean new clothes and try to keep them from getting sick from bad care - have fun!
Characteristics:
Manage your money to buy food and items or furniture for your home.
Bathe and dress your baby to keep her healthy and happy.
Show that you are a good mother or father and make your baby grow up.
Keep karma and energy at a high level.
Minitorneos, chat & make friends
🕹️ Which games are similar to Baby Adopter?
❤️ Which are the latest Management Games similar to Baby Adopter?
🔥 Which are the most played games like Baby Adopter?