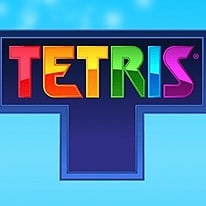 Tetris Online
2,088,990 Plays
How to play Tetris Online?
Playing tetris for free is very simple. Rotate the different pieces or geometric figures to get complete horizontal lines and avoid blank spaces. When a line is completed it disappears, the upper one falls and you add new points. The speed will increase with each new level reached. The goal is to score as many points as possible.
Regarding the controls, remember that when you press the pause button an explanatory screen will appear. You can play free tetris using the keyboard or the mouse. If you use the mouse, the pieces will rotate intuitively to cover the spaces in the best possible way. By pressing the right mouse key, you will hold the current piece, and the piece in the Hold box (top left of the screen) will appear in its place. On the far left of the screen you can check the score and the current level. On the right are the next pieces to appear, allowing you to anticipate moves.

History of Tetris: who invented the game?
Tetris is a puzzle game that was created by Aleksei Pázhitnov, a Soviet computer engineer. It was released on June 6, 1984.
Pázhitnov would not collect royalties for his successful creation until later, as they were then owned by the government of his country.
In 1987 Tetris made the leap to the West. And in 1997 Pázhitnov founded The Tetris Company. Today, the game is approaching two hundred million units sold. At this very moment, there are hundreds of thousands of people playing Tetris game all over the world.
Cheats for tetris
The tetris game requires a certain amount of concentration, strategic planning, and speed of movement at its highest levels. Here are a couple of tips and tricks for tetris game, free tetris, tetris game, free tetris game or free tetris.
Memorize moves by playing tetris carefully.
Learn to play tetris by performing "tetrises". Arrange four horizontal lines except for a single space, which you can cover with a long vertical block.
Pay attention to the next pieces.
Do not leave spaces that are difficult to fill.
Learn to play tetris for free by turning the piece at the last moment.
The free tetris game is easy to learn and addictive from the very first moment. If you want to try some other versions we recommend: 10x10, Wood blocks, Tetris 2 or Tetris Attack.

Gameplays
There are no gameplays yet
Minitorneos, chat & make friends
🕹️ Which games are similar to Tetris Online?
❤️ Which are the latest Classic Games similar to Tetris Online?
🔥 Which are the most played games like Tetris Online?