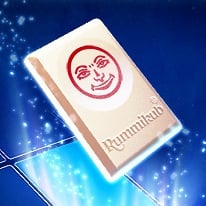 Rummikub
-
1,289,958 Plays
How to play Rummikub?
The Original Rummikub is one of the most popular board and family games in the world. The combination of tactical play, luck and great competition has made this classic family game one of the most successful in the last 70 years. Take a good look at the chips you have collected to create the most interesting color and number combinations. Will you be the first player to place all the chips and win the game?
What are the main features of Rummikub?
Play online with millions of Rummikub players from all over the world and try to earn as many points as you can to become a Rummikub Master!
Create a public table with your own settings.
You can create a private table or invite friends and family to play
You can also see which of your friends are online from your Facebook friend list and invite them to join you in playing a fun classic Rummikub game.
Set the turn time, the number of opponents, and the difficulty level.

Sure, we've all played this board game before, but do you really know howto play Rummikub?
The goal of the game is to be the first player to place all his checkers on the table.
The game includes 106 tiles: 104 color tiles, plus 2 jokers. Each checker shows a number from 1 to 13, in four colors: black, blue, yellow and red. All the checkers appear twice, except the jokers.
Each player receives 14 tiles at random, which are placed on the player's shelf, while the rest of the tiles are set aside and you can draw one each turn.
You must make either stairs of the same color (4 tiles) or trios of a different color. To start placing the chips on the table, each player must first achieve an initial combination (trios or ladders) with a total sum value of at least 30 points.
You can play with other players' chips that are already on the table. This is what makes this game really fun.
Gameplays
There are no gameplays yet
Minitorneos, chat & make friends
🕹️ Which games are similar to Rummikub?
❤️ Which are the latest Strategy Games similar to Rummikub?
🔥 Which are the most played games like Rummikub?