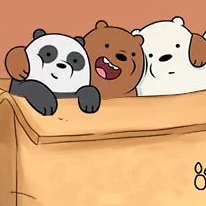 We Bare Bears: Boxed Up Bears
9,753 Plays
How to play We Bare Bears: Boxed Up Bears?
It's time for an exciting game of mahjong with our three favorite bears in We Bare Bears: Boxed Up Bears! Are you ready to match identical pieces and remove them from the screen before your time runs out?
This fun game inspired by one of our favorite TV shows will have you having the time of your life in a classic tile game. Help Grizzly, Panda and Ice Bear clear the board to complete each level in the shortest time possible and have a blast!