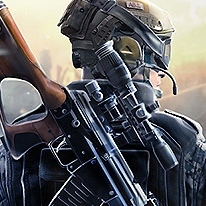 Soldiers 6: World War Z
-
29,874 Plays
How to play Soldiers 6: World War Z?
Welcome to this 6th installment! You can enjoy it alone or with friends.
The fight over these vast lands started again, so you'll have to choose your character and get ready to shoot -- each one of them as a unique set of skills. Pick a map, click on "quick play" to start a game vs bots if nobody is around and stay sharp!
MOVE

AIM

SHOOT

1

-

4

ARMAS

c

BEND DOWN

v

CUCHILLO

l

MAPA

g

GRANADA

RUN

JUMP