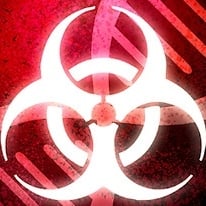 Plague Inc. Pandemic Simulator
110,874 Plays
How to play Plague Inc. Pandemic Simulator?
Can you infect the world? Choose from a virus, a bacterium or a parasite and spread the disease around the world. Your pathogen just infected Patient Zero and now you have to achieve the end of human history by developing a major pandemic.
Learn how infections can easily spread around the world and the symptoms that can occur with different diseases. Improve symptoms, transmissions and resistances as humanity tries to develop a vaccine to eradicate the pandemic. Plague Inc, is a terrifyingly realistic mix of strategy and simulation.