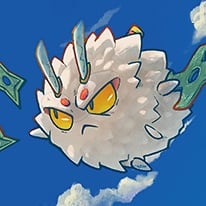 Axie Infinity
36,223 Plays
How to play Axie Infinity?
Axie Infinity is a virtual world full of fierce and adorable pets called Axies, which you can fight, collect and even use to earn real-value cryptocurrencies.
Axies are fierce creatures that love to fight, build and hunt for treasure. Build a collection and use them in an ever-expanding gaming universe.
Axie Infinity uses cutting-edge technology called Blockchain to reward players for their engagement.
Let's learn how to set up your digital wallet, buy Axies, and download the game.
Battle. Collect. Win.
In order to play Axie Infinity you will need to create your Ronin wallet first. Through this link you can easily create it, either as a browser extension (Chrome or Firefox) or mobile app (Google Play and App Store).
There are two methods to obtain Axies, either through the Axie Infinity digital marketplace or through the Axie Discord community and apply for a grant (through grants you can rent Axies without buying them).
How do I play Axie Infinity?
Axie is a new type of game partially operated by its own players. You earn AXS tokens by playing and using them to decide the future of the game.
What are AXS tokens?
Axie Infinity Shards (AXS) represent the nexus that unites all members of the Axie community. AXS owners will be able to claim rewards by betting their tokens, playing games, and participating in key in-game votes. Players will also be able to earn AXS when playing various games within the Axie Infinity Universe and through user-generated content initiatives.
AXS tokens will be accepted as currency on the Axie NFT marketplace. AXS can also be used to determine who participates in certain sales and auctions conducted by the Axie team.
How to buy Axies on the digital marketplace?
Buying Axies is easy on the Axie Infinity Digital Marketplace.
Step 1: Log in to the Axie Infinity Digital Marketplace.
Step 2: Click on the Axie you want to purchase.
Step 3: Click on the Buy Now icon to purchase it.
How do I fight in Axie Infinity?
Axie Infinity is all about combat. Create unstoppable teams of Axies and conquer your enemies. Each Axie has unique strengths and weaknesses based on their genes. With billions of possible genetic combinations, the possibilities are truly endless!
Axie Infinity's gameplay mechanics are divided into three main groups:
Adventure: Take on Chimera and earn rare treasures to upgrade your Axie army.
Arena Combat: Become a legend through intense PvP combat in arenas for real money rewards.
Breeding: Mix and match Axies to create the ultimate offspring - expand your collection or start your own business breeding and selling your babies on the marketplace!
What can you do in the Axie Infinity marketplace?
Monitor transaction activity on the Ronin network.
A place to reserve your digital items and earnings.
A launchpad for promising blockchain games.
Transfer your assets between the Ronin and Ethereum networks.
Buy your cryptocurrencies on Ronin.
Play Axie Infinity now, a universe that aims to be fun above all else; only by having an immersive gaming experience can the ecosystem attract enough participants to accumulate value in the network. Play now!

Minitorneos, chat & make friends
🕹️ Which games are similar to Axie Infinity?
❤️ Which are the latest Action Games similar to Axie Infinity?