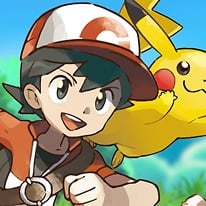 Pokémon: Let's Go Pikachu
138,359 Plays
How to play Pokémon: Let's Go Pikachu?
Enjoy a version of the first Pokémon RPG game with Pokémon: Let's Go Pikachu! The adventure takes place this time in the Kanto region. Name your character and prepare to join other Trainers in exciting gym battles with your Pokémon, capture new wild creatures with different mechanics than usual and train hard despite the odds.
Begin your adventure with your beloved Pikachu and travel the region in search of Professor Oak and his help to become the best trainer in history. Make new friends and enjoy testing your stamina and gift for battle - don't give up and have fun!