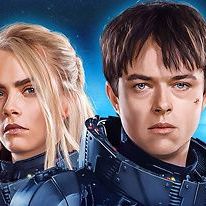 Valerian Space Run
17,663 Plays
How to play Valerian Space Run?
The official game based on Luc Besson's 'Valerian and the City of a Thousand Planets' is here! Using a time machine, earthling agents Valerian and Laureline are exploring Syrte, the main planet in a system made of 1000 worlds. They need to find out if, in the future, the Syrtians may become a threat for planet Earth. What they discover is a ruined empire lead by a group of rotten aristocrats and ready for revolution, which is being planned by a group of mysterious masked sages from the shadows. Moved by the winds of history, these two agents from planet Earth will be forced to pick a side...
Minitorneos, chat & make friends
🕹️ Which games are similar to Valerian Space Run?
❤️ Which are the latest Action Games similar to Valerian Space Run?
🔥 Which are the most played games like Valerian Space Run?