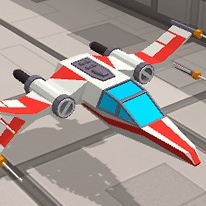 Trench Run: Space race!
37,649 Plays
How to play Trench Run: Space race!?
Climb aboard the fastest spaceships you can dream of and face all sorts of dangerous obstacles, powerful cannons and cutting laser beams to get as far as possible in your race across the galaxy. Explore a unique environment that no human has ever reached and collect coins to buy some upgrades for your amazing ship. How far will you be able to get safely?