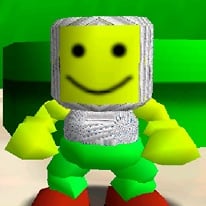 Super Oofio 64
73,417 Plays
How to play Super Oofio 64?
Have fun with Super Oofio 64 from an amazing Super Mario 64 hack with exciting graphics, new characters and amazing tunes! Inspired by the popular Roblox video game with a touch of our most beloved classic, you'll have the chance to enjoy it more than ever.
Brighten up your day with a friendly sense of humour in every dialogue and collect all the lost wads of cash throughout the game as you take on dangerous enemies and try to survive this complex mission - paying attention to every modified detail and enjoying a special adventure!

t

-

f

-

g

-

h

MOVE

z

JUMP

x

ATTACK