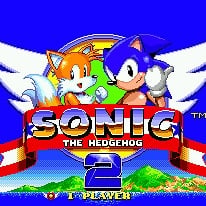 Strike Dash in Sonic 2
27,470 Plays
How to play Strike Dash in Sonic 2?
Discover in Miniplay Strike Dash in Sonic 2 a new emulator of the classic Sonic game for Sega Master System. Enjoy the 8-bit aesthetics of the classic games and their excellent gameplay while you test your skills and reflexes controlling Sonic, the fastest hedgehog in the history of video games, in this new adventure. Try to collect as many golden rings as possible and avoid the numerous deadly traps scattered along the way, as well as using the train cars scattered around the stage wisely and jumping on them at the right moment if you don't want to fall into the lava!
Enjoy playing this fabulous adaptation as you customize the controls to use the keys that best suit your gameplay. Don't worry about leaving the game half way through as you can save your progress on both the Virtual Console and your computer and load your game on a different computer - have fun!
Who created Strike Dash in Sonic 2?
This emulator was created by Ravenfreak.