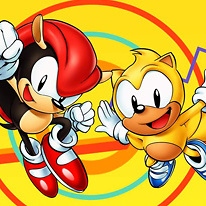 Mighty & Ray In Sonic 2
94,210 Plays
How to play Mighty & Ray In Sonic 2?
Mighty & Ray in Sonic 2 is an exciting platform game in which you must help Ray search for his best friend Mighty. You've searched everywhere and are completely desperate! But behind the bushes, in a forest clearing, a strange noise indicates that some danger is lurking.
A blue figure with bright red eyes pounces on you, ready to take your life - it's Metal Sonic! Get ready for a unique adventure full of dangers and protect your life as you speed through your surroundings in search of your good friend. Collect golden rings, avoid dying at the hands of the dangers of the road and run at full speed! In the meantime, Dr Eggman, happy for your bad luck, will have enough time to carry out new and evil plans. Good luck!