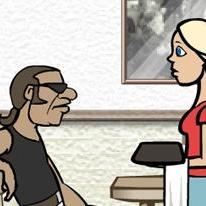 The Waitress
1,029,518 Plays

R.I.P Flash! The Waitress is a Flash game which is not supported anymore. Please check our similar games!
How to play La Camarera?
Welcome to your new working place! You're a waitress, so serve your clients and keep them satisfied. Don't forget to clean the tables!
Minitorneos, chat & make friends
❤️ Which are the latest Game Collections similar to The Waitress?
🔥 Which are the most played games like The Waitress?