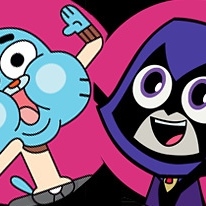 Cartoon Network: Meme Maker
24,926 Plays
How to play Cartoon Network: Meme Maker?
Enjoy creating your own memes with Cartoon Network: Meme Maker and have a great time with your favorite characters! Ben 10, Gumball, Darwin, Jake, Clarence, the We Bare Bears and lots of other friends will join you in this exciting adventure.
Show your great creative skills, choose your favorite image, stick some stickers, put a funny message and get your meme going viral around the world. Good luck!