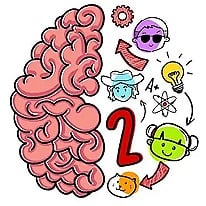 Brain Test 2: Tricky Stories
18,467 Plays
How to play Brain Test 2: Tricky Stories?
Are you ready to test your incredible mental skills with Brain Test 2: Tricky Stories? This amazing puzzle game will test your intelligence with dozens of enigmas and unique levels.
Read each question carefully and find the solution quickly while avoiding mistakes at all costs. Sometimes the answer will seem simple, but not everything is what it seems! Every detail, however small, will lead you to the right solution. Let your imagination run wild and find out how to get through 19 very special levels - have fun!