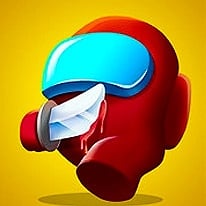 Among U: Red Imposter
37,757 Plays
How to play Among U: Red Imposter?
Among U: Red Imposter is an exciting and addictive stealth and adventure game inspired by the funny Among Us and created by its fans! Step into the shoes of a dangerous traitor killer who has snuck into the spaceship and prepare to quietly annihilate the entire crew with the help of a sharp knife.
In this adventure anything goes, attack, sabotage and cheat if you want to become the last survivor! But beware, you must act with caution and as long as there are no other crew members near you or you will be caught red-handed and your mission will be over. Will you manage to kill them all to complete your mission in record time? Good luck...