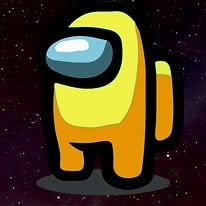 Among Us Single Player
1,167,830 Plays
How to play Among Us Single Player?
Among Us: Single Player is a stealth and adventure game created by fans of the famous and acclaimed Among Us! Take the role of an impostor who has infiltrated a crew of astronauts and walk around the ship while preventing them from fixing the damage to the ship by killing them one by one and without getting caught.
Will you manage to complete your mission and prevent the ship from maintaining its course and surviving all your sabotage? Enjoy the colorful graphics and prove that you are the king of stealth!
Who created Among Us: Single Player?
This game has been developed by Klopity.