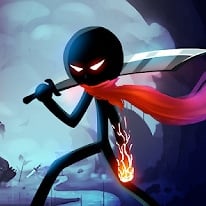 Stickman Epic Battle
7,134 Plays
How to play Stickman Epic Battle?
Defend your territory and have fun with Stickman Epic Battle. Imagine that you are in a medieval age where wars are very common, battles between kingdoms are constant and the only hope is that you defend your kingdom from the enemy hordes that want to destroy your kingdom.
Defend your castle and kingdom with Stickman Epic Battle, an action-packed medieval-themed stickman defense game.