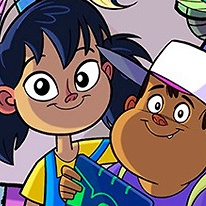 Monster Beach: Surf's Up
775 Plays
How to play Monster Beach: Surf's Up?
Monster Beach: Surf's Up is an awesome side-scrolling obstacle course game in which you have to keep your balance on a nice surfboard as you ride through the rough ocean and its waves collecting tiki masks.
Go with the flow and avoid crashing into obstacles along the way as you go as far as you can with the characters from one of your favorite TV shows, always jump at the right time, test your skills as a professional surfer on the beautiful beaches of Hawaii and have fun!