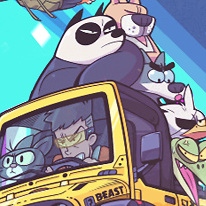 Kumu's Adventure
5,128 Plays
How to play Kumu's Adventure?
Kumu's Adventure is a fun strategic role-playing game and fast paced turn-based combat in which you will have to explore a hostile environment without stopping until you evolve. Start your exciting journey in an unknown and mysterious continent in the far future, where magic and technology rule the world!
Explore the wilderness with your team of adventurers and buy upgrades to increase your effectiveness as a warrior. Fight against dangerous creatures, repair your vehicle to reach new scenarios and prepare for the ultimate battle.
Who created Kumu's Adventure?
This game has been developed by Camex Games.