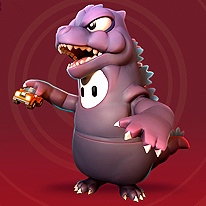 Fall Animals: Multiplayer
-
20,220 Plays
How to play Fall Animals: Multiplayer?
Enjoy an exciting platform and action game with Fall Animals: Multiplayer where you compete against other players online, and where your mission is to complete the most incredible challenges by avoiding hundreds of moving obstacles.
Play with your best friends or against other players around the world and try not to be the last one to complete the course. Wait for the signal to start the race and control your character through a special 3D environment where you'll navigate all sorts of colourful moving ramps, dangerous traps and narrow platforms - only the most skilled players will have the chance to make it across the finish line without falling off the cliff! Will you be able to be patient and complete your mission? Reach the finish line in first position and have a great time!
Who created Fall Animals: Multiplayer?
This game has been developed by OtterGames.