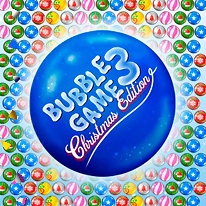 Bubble Game 3: Christmas Edition
6,968 Plays
How to play Bubble Game 3: Christmas Edition?
The best time of year is here! Yeah, Christmas! So it's also time to pay tribute to one of the greatest games of all time, the simple but classic Bubble Shooter.
In this Christmas edition we bring you all the goodies of a bubble-shooter game, with a Christmas theme that will lift that Christmas spirit to the max - Merry Christmas and a Happy New Year to you all!