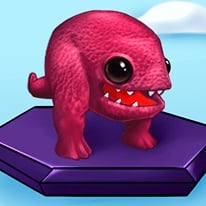 Tilefall.io
-
3,284 Plays
How to play Tilefall.io?
Are you ready to survive an adventure out of the ordinary? Tilefall.io is an exciting platform game in which you control a strange monstrous creature and move with it across a delicate floor of fragile hexagonal tiles, which you can only step on once or you'll fall through the gaps in the delicate floor.
Run without looking back and manage to delay a fall through the gaps in the delicate floor for as long as possible - only the fastest and most experienced players will have a chance to stay alive long enough! Compete against other tough opponents and watch their every step carefully if you want to become the last survivor - avoid falling into the boiling lava beneath your feet and overcome an unparalleled adventure, testing your superb reflexes and great balance!