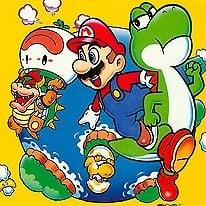 Super Mario Bros 2 Player Co-Op Quest
98,203 Plays
How to play Super Mario Bros 2 Player Co-Op Quest?
Get ready to enjoy an exciting adventure full of action and mystery with Super Mario Bros 2 Player Co-Op Quest where you will have the opportunity to accompany our dear friend Mario once again. This short but intense mini-game made in a few days will not leave you indifferent! Enjoy the 1 or 2 player game mode and get ready to face all kinds of dangers and enemies in an environment full of traps, obstacles and unstable platforms. Will you manage to beat them all and survive?
The last stages of the game will be very complex, so you'll need the help of a second player to help you get through each mission alive, but watch out! In the other stages, the other player will have the opportunity to kill you without you knowing it. Will you trust your opponent with every step you take? Don't let him end your life just because of a little slip-up! Be prepared for an exciting adventure and protect your back at all times.
MOVE

z

ATTACK

x

JUMP

c

RUN

START