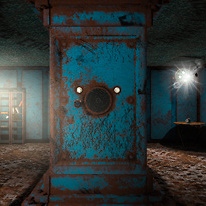 Laqueus Escape: Chapter 3
14,866 Plays
How to play Laqueus Escape: Chapter 3?
Are you ready to have fun with Laqueus Escape: Chapter 3? The last hours of your life have completely disappeared from your memory and you don't really know how you got there. Is there a way out? Is your life in danger? Don't waste a single second of your time!
Look closely at every corner and object around you, find clues and use random objects to solve dozens of puzzles and enigmas that will lead you to safety. Just test your wits and find the fastest and most effective way to survive this terrifying story before it's too late for you. Good luck...
Who created Laqueus Escape: Chapter 3?
This game has been developed by Smart Code Games.