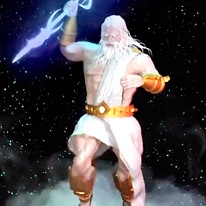 EpicHero Metaverse
-
16,994 Plays
How to play EpicHero Metaverse?
EpicHero Metaverse is a Play-To-Earn game with its own metaverse based on the Binance Smart Chain network.
Collect and build your decks of cards from an unstoppable force of characters among your favorite heroes from ancient times and mythologies such as Norse, Greece, China, Vietnam, Japan, Egypt, India or Rome.
Players can summon, fuse and evolve thousands of collectible epic hero NFT cards and bring them into the arena to fight against other epic heroes.
In addition, EpicHero is the first Play-To-Earn type game that rewards NFT holders with 5% BNB from token transactions and NFT market transaction tax. This innovative mechanism offers EpicHero NFT holders great passive income overtime by simply holding NFTs in their in-game wallet.
How to play EpicHero Metaverse?
EpicHero Metaverse's gameplay and earning mechanisms are based on four main mechanics:
Play or hold NFTs to win: this Play-To-Earn game offers income to its players both for playing and for holding their NFTs in their wallet. Thus, NFTs acquire more value than in any other game.
Players own their assets: Heroes and equipment earned are held securely in players' accounts thanks to the blockchain system in the form of NFTs.
Marketplace: Use the marketplace to find your best hero and trade rare equipment with other players.
In-game Metaverse: Become the king of all heroes through EpicHero Metaverse's epic war system: 1 vs 1, 3 vs 3, 5 vs 5 and thousand vs thousand player battles with real money rewards.
What is the EPICHERO token?
The EPICHERO token is a blockchain-based in-game currency that players can obtain and become investors in the game itself. All through four basic concepts:
Trade NFT assets.
Play or hold NFTs to win.
Evolve your NFT heroes.
Farm tokens in the game.
Types of NFT heroes in EpicHero Metaverse
These are the main NFT heroes in EpicHero Metaverse, each with their own stats and rarity levels:
Warrior
Pros
High HP, Defense, Strength and Agility stats.
They can equip almost every weapon and armor in the game.
Warriors can remove the ability to heal other characters.
Cons
Heavy armor will reduce speed. Despite their unarmored speed, they will usually be the last to attack in battle.
They cannot use magic until they evolve and magic will be weak.
Very expensive to keep them fully equipped.
Thief
Pros
High stats in agility and luck. They can easily run away from battles.
Can do almost as much damage as warriors during most battles.
Can use some magic spells.
Can equip more weapons than warriors and almost the same amount of armor.
Cons
Their HP is moderate and a poor choice of armor can be lethal.
Low resistance to magic.
Their HP is much lower than that of a warrior.
Mage
Pros
They can use magic.
Many spells can hit several targets at once.
Much of their equipment is very cheap.
Very effective combat evasion.
Very high magic power.
Cons
Very limited amount of weapons and armor.
Their HP and strength are the lowest of all classes. Magical defense superior to the rest.
Offensive spells have a great variability in damage.
Attribute types of NFT heroes
The different EpicHero Metaverse cards are divided into one of the three available classes; in turn, each class presents the following attributes, with variables depending on the hero:
Strength: determines damage with melee weapons.
Agility: Determines physical coordination, physical flexibility, reaction and balance skills.
Stamina: Determines health and endurance.
Intelligence: Determines learning ability.
Magic: Determines the strength of spiritual power.
Luck: Determines the chance of a hero to perform a critical attack (x2 damage).
Join the EpicHero metaverse now, build your powerful hero card decks and start earning for playing or contributing to the game's community and marketplace!

Gameplays
There are no gameplays yet
Minitorneos, chat & make friends
🕹️ Which games are similar to EpicHero Metaverse?
❤️ Which are the latest Multiplayer Games similar to EpicHero Metaverse?
🔥 Which are the most played games like EpicHero Metaverse?