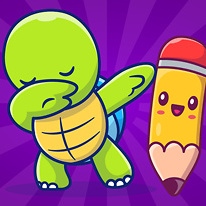 Draw the Rest
6,190 Plays
How to play Draw the Rest?
Enjoy Draw The Rest, a fun game that will help you show off the great artist in you! Your mission is really simple. Try to find out the missing part in the drawings of each level and complete them with the help of your pencil.
Improve your drawing skills, test your incredible imagination and quickly solve as many puzzles as you can - you'll have a total of 40 unique levels to have fun with! Enjoy the funniest graphics and have a great time!