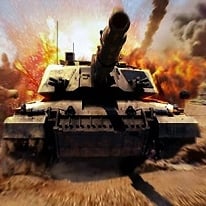 Armour Crush
-
35,073 Plays
How to play Armour Crush?
Armour Crush is a multiplayer strategy game in which you must deploy your army to defeat your opponent.
The goal of Armour Crush is to destroy the opponent's base by deploying the right tanks. Deploy at least 3 tanks to advance towards the enemy base. Selecting the right tanks at the right time is the best way to win the battle.