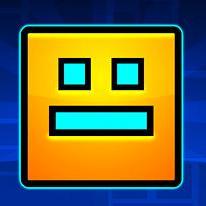 Geometry Dash
10,617,097 Plays
How to play Geometry Dash?
You can now play Geometry Dash Online in Miniplay for free, the classic of mobile devices, now in your browser! Find the limits of your patience and test your skills. How far will you be able to go without dying in the attempt?
In Geometry Dash Online you will have all the power in one click. You will control a square character that is driven relentlessly through a stage in the style of classic platform games. On your way you will encounter a multitude of obstacles, falls, jumps and traps that you will have to jump over at the right moment in order to continue your race towards the goal. Timing and rhythm will be the key in this adventure.
Don't turn off the sound, the music will help you set the pace and you'll get a better feel for when to jump.
Did you crash right at the start? Don't worry, your character will die many times before he can pass a level. A small marker will record the number of attempts you have needed to reach the goal of each level. The key to all this will be managing your frustration, being patient and consistent. Tell us in the comments how many times you died before you could finish each level.
Before each game you can choose which character you want to play with - choose from over 40 designs!
Who created Geometry Dash?
The original game was created by the Swedish developer Robert Topala, known in the Geometry Dash world as RobTop. It was later developed by the independent company RobTop Games and was released in 2013 for mobile devices. One year later it was also published on the digital distribution platform Steam. Its development took four months and it was originally called The Impossible Game. According to RobTop the game is inspired by titles such as: Super Mario Bros, Bit.Trip, Super meat Boy, Flappy Bird or Clash Royale.
Be patient, choose your character and try to pass all the levels in the least number of attempts.