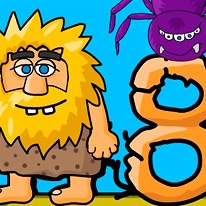 Adam and Eve 8
21,488 Plays
How to play Adam and Eve 8?
Are you ready to enjoy a new and original adventure with Adam and Eve 8? Our dear friend Adam has his head in the clouds. He has no idea where he is or where to find his beloved Eve! Another young girl in love is constantly chasing our protagonist so you'll have to help him get away to stay safe.
Beware of dangerous reptiles and dinosaurs and find a smart and safe way to bring Adam home to his worried wife! Don't let him come to any harm and complete your mission before it's too late. Have fun!