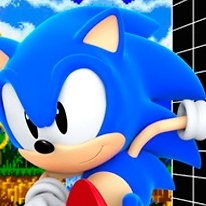 Sonic Megamix
165,709 Plays
How to play Sonic Megamix?
Enjoy the classic Sonic The Hedgedog game like never before, this time disassembled and restructured again by the Megamix team members - have fun living new adventures with our beloved blue hedgehog now on your computer! Join Sonic once again 15 years after his first confrontation with the dangerous Dr Eggman in a new different and special feat. Jump around the stage in search of hundreds of golden rings and face all sorts of dangerous creatures ready to take your life as you try to get your archenemy to take over the Chaos Emeralds. Recover the natural balance of the island, remember old times playing this SEGA classic and enjoy lots of new things like new music, new designs, new skills and lots of new friends!
Features:
Enjoy a classic and exciting platform game.
Jump around avoiding falling into sharp death traps.
It prevents Dr. Eggman's evil plans from succeeding.
Enjoy upgrades like new music, new skills and lots of new friends.