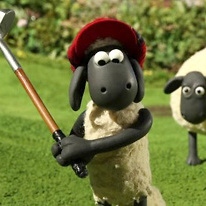 Shaun the Sheep: Baahmy Golf
3,917 Plays
How to play Shaun the Sheep: Baahmy Golf?
Join our dear friend Shaun the Sheep on an exciting adventure in Shaun the Sheep: Baahmy Golf where you must test your skills playing your favorite sport. Watch your surroundings carefully and calculate the strength and slant of your shot to get the ball as far as possible.
Will you be able to beat the record and take the ball to infinity with just one shot? Only the most experienced golfers will be able to get the highest score without leaving the comfort of their own home. Good luck!