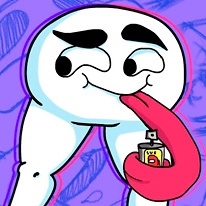 Friday Night Funkin' vs Flexy
27,710 Plays
How to play Friday Night Funkin' vs Flexy?
Enjoy with Friday Night Funkin vs Flexy a new mod of the famous Friday Night Funkin game this time with a funny character named Flexy as the main character! Are you ready to relive once again this unique experience full of nuances, adrenaline and lots of music?
This exciting mod includes a whole week with 3 new songs called, Night, Desert and Globetrotter. Our favorite couple has been invited to the Fire Party, hosted by a charming, long-legged globetrotting character named Flexy who never skips his leg workout days at the gym. This time, Boyfriend will have to try to overcome her stage fright before the long-awaited Christmas concert at the mall. Train hard with Flexy's help and try your best to keep up with the music playing in the background.
Who created Friday Night Funkin vs Flexy?
This mod was developed by KadeDeveloper, modified by NebulaTheZorua, created and designed by Ravvytavvy and voiced by The_BrightStarr and music composed by Echolocated and Lizzellz.