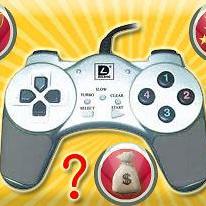 Do you know flash games?
117,481 Plays
How to play Do you know flash games??
Looks like you played lots of games! Do you know much about them? Answer *200+* interesting questions about the great flash games on Miniplay and become a millionaire! Select the correct answer out of 4. You have 3 lifelines: Remove 2 wrong answers, See other players' answers and Change the question. Three game modes available, each with its own challenges.