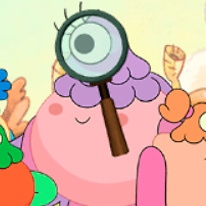 The Fungies: Fungie Finder
2,541 Plays
How to play The Fungies: Fungie Finder?
Enjoy a fun search game inspired by a fun fashion series with The Fungies: Fungie Finder! Test your reflexes and select the right characters to appear in your path to increase your score as they become visible hidden in the undergrowth and some objects on the screen.
Not all characters are what they appear to be and if you choose them by mistake they'll lower your score to the point of ruin! Are you ready to put your reflexes to the test? Complete dozens of unique levels and find a way to get the highest score! Have fun...