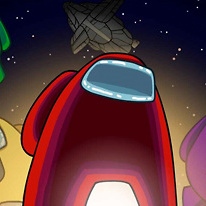 Among Us: Escape
472,173 Plays
How to play Among Us: Escape?
You've become the last survivor of the ship in Among Us: Escape! Thanks to your ingenuity and great survival instinct you were able to escape on the last remaining space shuttle. Now, your mission is to keep the ship safe while constantly repairing the engine systems, electricity, gravity, and the machine that produces oxygen.

Will you be able to complete the challenge as you travel through the vast void of space for as long as possible? Test your reflexes and travel from one end of the ship to the other without wasting a single minute of your time. Good luck!