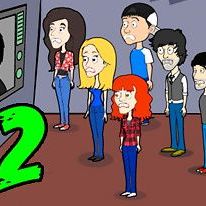 Youtubers Saw Game 2
545,716 Plays
How to play Youtubers Saw Game 2?
Enjoy the sequel to this amazing graphic adventure by the most famous YouTubers! Evil Pigsaw has taken Lina, Moonkase, Lili Cross, Manolo TEVE, Town, Rovi23 and Germán, seeking revenge after they figured his first puzzle in
Youtubers Saw Game
. Help them collect all sorts of useful items!