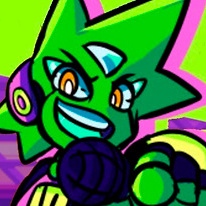 Friday Night Funkin' vs Advent Neon
59,562 Plays
How to play Friday Night Funkin' vs Advent Neon?
A new Friday Night Funkin' mod has arrived in Minigames to test your sense of rhythm and your singing skills! Are you ready to live with Friday Night Funkin' vs Advent Neon an incredible experience full of new emotions?
This time, you'll have the chance to fight against Advent Neon, a special android who has the ability to harness the energy of sound to increase his power and attack strength - the harder Neon beats you, the stronger he gets and the weaker you look in his eyes. Test your energy and wonderful sense of rhythm with three original songs titled Highrise, Ordinance and Transgression, and try your best to defend the throne of the King of Rhythm you've been fighting for all along. Good luck!
Who created Friday Night Funkin' vs Advent Neon?
This game was developed by CryoGX.