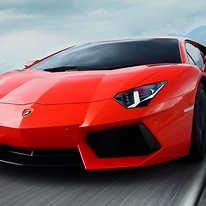 Rocket Cars Highway Race
47,596 Plays
How to play Rocket Cars Highway Race?
Put the pedal to the metal and enjoy a race across an endless road in Rocket Cars Highway Race! Select your favourite car from the various options offered by the game and get ready to face a tough course surrounded by enemies.
Earn money with each race and accumulate money to unlock new, more impressive vehicles with better engines. Dodge dozens of vehicles that will prevent you from advancing easily and test your reflexes behind the wheel - drive from the safety of your home in the most dangerous way you can imagine!