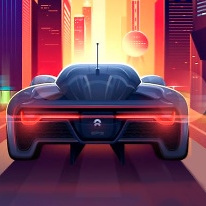 Racecar Steeplechase Master
13,756 Plays
How to play Racecar Steeplechase Master?
Step on the gas and enjoy Racecar Steeplechase Master in an exciting new car racing game! Test your vehicle's speed and your ability to react to unexpected and dangerous obstacles in dozens of exciting levels.
It's a seemingly simple game at first, but as the game progresses, only the craziest and most daring drivers will be able to complete all the levels to unlock more cars and upgrade them with the money they earn. Are you ready for some fun? Good luck...