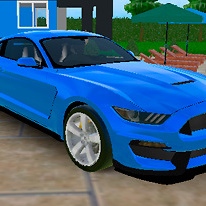 Mega City Stunts
10,815 Plays
How to play Mega City Stunts?
The thrilling street racing of Mega City Stunts has arrived in Minigames! With this one or two player game you'll have the chance to join the starting grid and take on the best drivers in town, use all your skills to overtake the other cars and get to the finish line first! Are you ready to feel the adrenaline rush?
Start your adventure with a basic car to start making a name for yourself on the streets, watch out for sharp turns or you'll crash into a wall and use nitro on the long straights to get the edge on your opponents, with the money you earn from each victory you'll be able to invest it in a wide range of new cars full of upgrades! Be patient, little by little you'll make it to the top thanks to your hard work. Do you like to stand out and be different? Get your car tuned up as you upgrade all its stats to its full potential, change the color to suit your tastes, put on the most daring rims you can find and drive the most eye-catching car in town!
DRIVE

f

NITRO

t

MIRAR ATRÁS

FRENAR