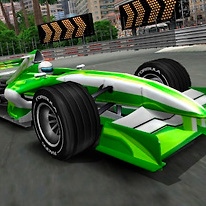 Super Star Car
19,473 Plays
How to play Super Star Car?
Ready to put the pedal to the metal with Super Star Car as you glide carefully and at full speed around the most incredible race track imaginable? As the game progresses, you'll be able to customize your car, upgrade its qualities and change models until you reach the top ranks.
Show off your amazing driving skills, test your reflexes and overtake your opponents in a tough battle for victory as you change your camera position and brake in tight corners to avoid going off the track. Can you become the best driver in history?