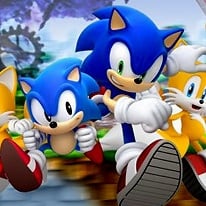 Sonic Generations 2
100,812 Plays
How to play Sonic Generations 2?
Sonic's universe turns to chaos when a new power appears that can create "time holes" that transport Sonic and his friends into the past. Will you be brave enough to face this difficult mission in Sonic Generations 2?
In the past, Sonic has been lucky enough to meet some very familiar characters - even a classic version of himself! Join your friends and form an incredible team of warriors to defeat your enemies, save your friends trapped in the vortex and discover who is behind this diabolical plan. Will you be able to restore peace to your world without suffering any damage?