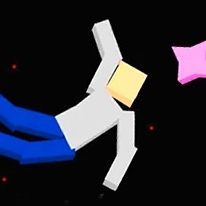 Sandbox Ragdoll
34,229 Plays
How to play Sandbox Ragdoll?
Are you having a boring day? Do you feel that your life lacks a little action? Then get ready to enjoy a bloody game in which you will have to make life impossible for a rag doll! Build sharp traps along the stage, place all kinds of obstacles and build a macabre circuit full of dangerous objects that you can use to chop up your character and mutilate him for fun - discover new torture techniques and have fun with this innovative and detailed game! As the game progresses you will be able to evolve and inflict much more pain on your character - good luck!
Features:
Easy to use graphics and controls.
Mutilate a Ragdoll without mercy.
Create a circuit full of traps and dangerous obstacles.
Play the animation as many times as you like.
SELECT

MOVERTE/SELECCIONAR