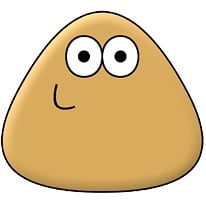 Pou Online
4,281,993 Plays
How to play Pou Online?
Bienvenido a Pou, ¡una de las mascotas más famosas de internet, su diseño está basado en una patata!
¿Has cuidado alguna vez de Pou como mascota? ¿Alimentarlo, limpiarlo, jugar con él y verlo crecer mientras sube de nivel? ¿Has vestido a Pou con diferentes trajes? Todo esto es posible en esta nueva actualización del juego de Pou para web y móvil.
Alimenta, juega y cuida a tu Pou.
Juega a diferentes juegos en la sala de minijuegos si Pou está aburrido y recoge cientos de monedas.
Experimenta con pociones en el laboratorio.
Personaliza la apariencia de Pou probando nuevos trajes, sombreros y gafas.
Personaliza el fondo de pantalla de cada habitación.
Desbloquea logros y objetos especiales.
¿Quién ha creado Pou?
La idea del videojuego surgió en el año 2011 como una aplicación para cuidar una mascota virtual muy simple con forma de patata y personalizarla con accesorios tras la obtención de monedas en minijuegos. El creador, Paul Salameh (Zakeh Limited), retomó el proyecto durante el 5 de agosto de 2012 añadiendo sonidos que él mismo grabó y mejorando la interacción con el juego.

Minitorneos, chat & make friends
🕹️ Which games are similar to Pou Online?
❤️ Which are the latest Kids Games similar to Pou Online?
📽️ Which are the most viewed videos and gameplays for Pou Online?