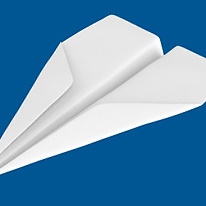 Paper Airplane
5,485 Plays
How to play Paper Airplane?
Are you ready to enjoy the thrill of flying with Paper Airplane? Test your skills as a pilot and get ready to fly a paper airplane by guiding it through the colorful rings located along an infinite air circuit.
It sounds simple, but the change in height and perspective of the obstacles you have to face will test your patience and amazing vision of space - avoid crashing your beautiful paper plane and go through as many rings as possible to break the world record!
Who created Paper Airplane?
This game has been developed by ANV Games.