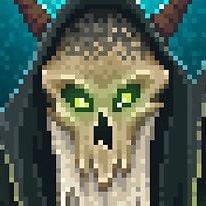 Necromancer II: The Crypt of the Pixels
194,272 Plays
How to play Necromancer II: La Cripta de los Píxeles?
Just when it looks like the Necromancer has been defeated, Sam, Amy and Leo find themselves in an unknown new place. They will have to face new dangers, strange enemies and concealed traps in order to reach the gloomy Pixel Crypt. Control the party and help them escape in this 8-bit 3D adventure inspired by the 80s. Enjoy the second part,
The Secret of the Necromancer
, from this original saga of the MiniPlay team.