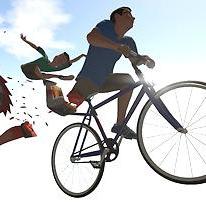 Happy Wheels 3D
1,013,967 Plays
How to play Happy Wheels 3D?
Discover this 3D version of the renowned 'Happy Wheels'! It was originally developed by HakJak, but the concept remains the same -- try to reach the goal losing as few limbs as possible. You can find the original game here, and here's a
Steam link
that will be available from September 15th. 'Happy Wheels 3D', also known as 'Guts and Glory', is famous because each death is unique -- the characters can never lose a limb the same way twice!