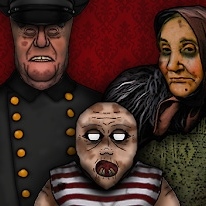 Forgotten Hill Disillusion: The Library
20,579 Plays
How to play Forgotten Hill Disillusion: The Library?
Welcome to Forgotten Hill Museum, a place where the past, present, nature, art and the unknown are exhibited! Do you want to have the best experience of this visit? Here's a tip: never believe your eyes...
Start exploring the Forgotten Hill Museum with the first chapter of Forgotten Hill Disillusion, visit the Library, meet new characters, face new puzzles and help Mr. Larson in his quest for truth.